Baby Watch Twenty-Twelve!
Wednesday, April 18, 2012 -
General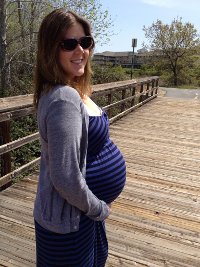 Still on baby watch here. Depending on who and when you ask the due date could have been Sunday, yesterday, or it could be Friday. Turns out birthing is further from an exact science than I thought.
Here we're ready to move on and get this party started. People keep telling us our lives will change. Okay, we get it, but let's make it happen. I'll admit we were a little behind in getting ready and having all the stuff. But since Sara's Mom came down, she's helped us out and we're ready. Well, as ready as you can be.
The wife, her mom and sister are visiting
Folsom Prison
today. Since
Bones gave birth
after visiting a prison, today could be the day.
Comments