I wish I was a little bit stronger
I wish I was a baller, I wish I had a girl who looked good, I would call her. Oh wait, check and mate on those two.
Anyway... 120 miles out in Beaumont, in the sun. I'm pretty tired now. Here's what happened at the
Redlands Bike Classic
, Stage 1.
I felt like crap right from the gun. I felt like we were 80 miles in but the race had just started. It was really weird. I'm thinking it was the heat. I've never felt like that before.
My teammate, Jeremy, told me to hang in there and that it would get better. So I focused on eating and getting bottles. I think I went back 4 times for my thirsty teammates.
I never did feel better, I just kept feeling the same. That was good, because everyone else was naturally fatiguing.
The last time up the climb I dug deep to make the front group. Into the finish I needed to help with the chase. I gave it everything, but wasn't getting any help from anybody. It didn't take long for me to detonate. That's when I was wishing I was stronger.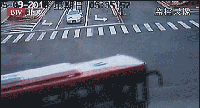 There were a bunch of crashes today. I almost got taken out in the
Luis Amaran
crash on the last lap. Later, I pulled some fancy moves with 2k to go. I just barely made it between the curb and a bike.
Overall I had a good quality to feel ratio, but I was hoping to have a much better feel.
Comments