Yesterday was a big day at the
Mt. Hood Cycling Classic
. It featured the stage ending at Mt. Hood Meadows and was going to make or break the race.
From the
Velonews
article on the race, it seems like everyone thought there would just be a simple showdown on the final climb.
Well, Chris Baldwin tried that last year and it didn't work, plus he won the time trial. I didn't think that strategy was going to give me 14 seconds so the
Bissell
team tried something a bit different.
The plan was to create chaos at the start to help Rob slip away and put pressure on UHC. The strategy included me yelling, opening gaps and throwing in some "soft ones." It worked okay, but not great.
At about 10k to go, Rob finally got up the road and was putting the pressure on UHC. With 5k to go, De Maar was on the front.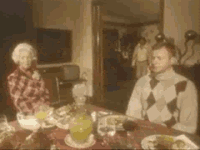 All that was good until 3k to go where I couldn't follow the acceleration (see picture for the visual). At that point I curled in the fetal position on the floor of my pain cave and suffered. I suffered bad and lost some time, moving me down to 4th on the GC.
So yeah, we raced crazy and hard right from the start. We weren't happy with second, and it was going to take crazy racing to win. It just didn't work out.
Comments