The Sea Otter saga continues
After a good day's racing on
Friday
, it was on to the circuit race on Saturday.
The race was 2 hours on the
Laguna Seca Raceway
. Last year we did 30 laps, which took about 3 hours, so it was a bit different race this time.
Right from the start I managed to cover a few moves and ended up in a 3 rider break. Given the
Bissell
team's results from the last few days, this wasn't super great for us. I waited for
Ben's
group to bridge up but after some "cat and mousing" I ended up as the only Bissell rider in a break of 5.
This was even worse so I played the team card and sat on. With 3 laps to go I attacked up the climb and soloed in for the victory. It was pretty sweet since, as you know, a win only counts if you do it solo.
However, my excitement was short lived because Eric soon asked if I was big-ringing the climb. I was forced to answer, "No, I still fall short."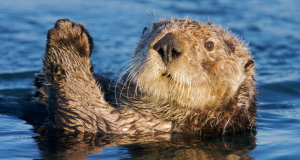 On Sunday the team hit the
Santa Cruz Criterium
. There was a bunch of aggressive riding by the team that ended with Ben and Cody off the front and Kyle and
Dan
taking the field sprint. Props to Ben for finally crossing that home town crit off his bucket list.
I finished 14th and was happy I put in that extra dig at the end because t-shirts went 15 deep.
In other Mach family racing news, my brother's novice four rowed to a conference championship last weekend. Sweet man.
Comments