Aggie Training Camp Pre-Ride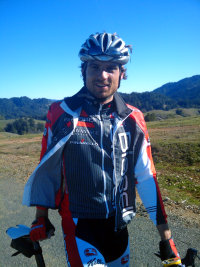 Yesterday, Nils and I drove out to Santa Rosa to pre-ride day 1 of the Aggie Training Camp.
We did the long Santa Rosa / Occidental / Monte Rio / Kings Ridge / Tin Barn / Coleman Valley / Occidental / Santa Rosa loop. When we reached the top of Kings Ridge the view made the long drive worth it.
The main purpose of the ride was to scout out the run in to the "Pink Elephant" and find good places to attack on Kings Ridge. I plan on cleaning up next weekend, no pun intended.
Santa Rosa is also the home of Bissell Boss
Glen Mitchell
, so while I was there I took delivery of my gear. I've never had so many options of what to wear on a ride, life is tough. I'll have more on the Red Dragon later.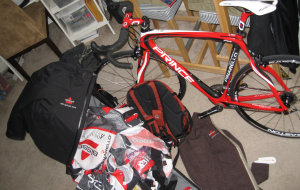 Comments