Sunday, December 14, 2008 -
General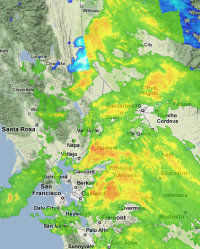 No more lame excuses. When it rains I can't say, "Whatever, April won't miss this one 4 hour ride." I just have to do it.
First, I check the doppler and cuss a little bit. Then I strap on the fenders and Rain-X coat the Power Tap screen. Lastly, I put on my jacket and head out the door with only one rule, "If you get cold, go harder."
Anyway, the up side to all this suffering is that now when people say, "Dude Paul, that is so not Pro." I can say STFUA (Shut the F up Amateur) because what I do is Pro, by definition.
Comments