Clarification on Michael Phelps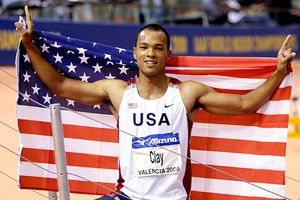 Just wanted to clarify that my man
Bryan Clay
is much greater than Michael Phelps. His wife went to my high school so we're like first cousins once removed or something.
The Onion
is reporting that
hundreds of musicians were removed from the Rock and Roll Hall of Fame for drug use
. What is the world coming to?
Comments