A 1000 miles should be worth at least 1 good picture
These pictures capture some of the my favorite cycling moments from the first half of the season.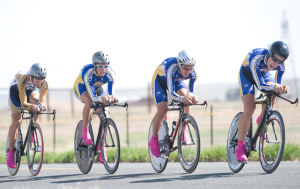 This one's of the last 700m of the Collegiate Nationals TTT on May 9th. I love this picture. First, because we won. Second, because we won.
Anyway, Tyler is pulling us at 37mph into a nice headwind at the end of the 12 mile course. That explains our facial expressions.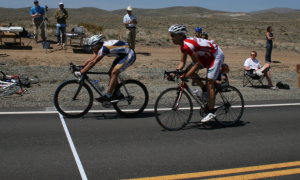 Conference Championships Road Race in Reno, NV on April 26th.
Shawn
and I were in the break all day and I was turning myself inside out so he could just sit in. I was chasing down everything the last couple miles and was totally wasted. It was a good feeling to see Shawn come through for the win.
The next day we killed the TTT and I won the crit to give UC Davis the WCCC Triple Crown. We were also 14-5 for the season. That's a lot of winning.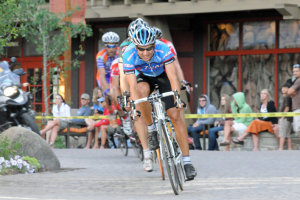 The last stage of
Tour de Nez
was a circuit race through Northstar Village. Here I am leading the break. It was awesome to be up there rocking it with the pros.
Roman Kilun
ended up winning the thing. I was feeling good all day but had a terrible sprint and finished 6th, but it did move me up to 8th in the GC.
Warning
: Use of undefined constant REMOTE_ADDR - assumed 'REMOTE_ADDR' (this will throw an Error in a future version of PHP) in
/home/public/includes/poll.php
on line
39
Comments