Pushing Pedals at Pesky Pescadero
I almost didn't sign up for this race, but when we arrived at our "Host Housing" and Dan's Sister in Law started lecturing him about how he needs to dress better to get a girlfriend, it was well worth it. Actually I don't know why I hesitated to sign up, but when I remembered the beautiful 103 miles of roads the race covers, I paid my $2.30 Sports Base Online Service Fee without hesitation.
The field was similar to last year, 12 Cal Giant guys and 66 total, math says 18%. It doesn't take a Grad Student to figure out their tactics; at the gun, send a couple guys up the road, make everyone else chase, and then counter when it comes back. ZteaM played a similar game. For a rider on a small team the early break is usually suicide, especially in a 100+ mile race, so it's best to wait for the counter. Unfortunately, there was no counter.
Today, the other 40+ riders in the field couldn't be bothered with keeping tabs on a breakaway. News Flash: Paying money to do a 100 miles at 16mph is called a century ride, not a race. As neither Dan or I wanted to play the "sit in and then sprint for 6th" game, we stepped in to do the work so many would not.
This resulted in me spending a good amount of time on the front. I was determined to bring back the break, but it was moving fast and I wasn't getting any help. I finally exploded at the bottom of the two smaller climbs the last time. For the final half lap Barry Wicks and Daniel Holloway took over to finish the job while I just tried to hang on.
By the time we got to the final climb, I was totally done. As the field road away from me I uttered my last words, "It's been fun, make sure to check out paulmach.com." That was it, I finished 34th.
Overall, I was pretty happy with the race. I put in a ton of work and didn't blow up till about 90 miles in. I'm excited to see what happens when I race smart and have a full team to work with.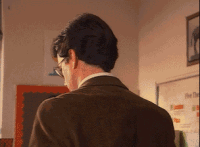 The one thing that really pissed me off during the race, and I think is worth mentioning, is when Cal Giant slowed the pace so much that the Women, a historically slower field, repassed us. Then they sat about 10 feet behind them. I know that tactically they didn't want to do any work, but letting a different field do your blocking? Seriously, have some dignity.
While I was out on the road the Wife was, and still is, at a bachelorette party in San Fran. Last night she spent over an hour choosing her outfit. Go figure, she ended up circling back to the first one. As I was giving her feedback I was having trouble being truthful as I wanted to make sure she ended up back at home with me.
Comments