Flat, not windy enough and with a ton of people. I came into the day not taking it seriously at all. I didn't have that great of a dinner, I had 2 donuts and bagel for breakfast and was already feeling "the sugar blues" before the race even started.
My race plan was simple, ride hard for the workout and stay safe in the sprint. The first two laps I did just that and felt really bad so I tried eating a ton of food. I think it helped.
On the third lap Judd suggested I put in a dig on the cross wind section that was coming up. It took me a little bit to get to the front, but then I went hard and guttered the field just for fun. A minute later a group passed me and yelled, "we have a break." Five of us were working well together for a while and I looked back to see three guys hanging on. I thought it was three guys, plus the entire peloton, so I found it kind of strange that everyone was working so hard. The next time I looked back I noticed that it was just the three guys and I couldn't see anyone else.
I worked hard to hold the break for the last lap and half because that was my best chance at any points. I got 4th in the sprint with the peloton only about 15 seconds back. Eric Losak from VRC-MS Society, who wasn't doing much work, out sprinted me for third. It was pretty lame. Judd got second in the field sprint for 9th.
So I finished way better then I expected and I got a great workout. I also learned that being rested for a race and being ready for a race are two different things. This was not a targeted race for me at all so I wasn't rested, but you still need to be prepared because anything can happen.
Here's the link to the
Official Race Results
and I stole these photos from
Ronald Mariano
and
Etienne Fontan
.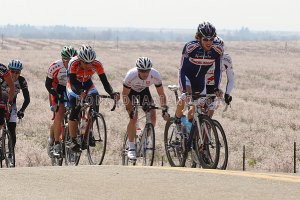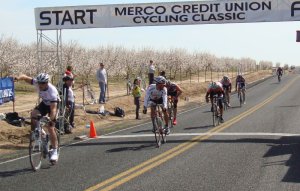 Comments